This post may contain affiliate links. When you click an affiliate link, we may earn a small commission on qualifying purchases, at no extra cost to you. Also, please check for opening times, restrictions, weather, etc., on the days of your trip. We do our best to keep the post updated, but these things can change quickly.
As beautiful as India is, it could also be overwhelming, especially for first-time visitors and people unfamiliar with Indian culture and tradition. It is common to experience cultural shocks when visiting India for the first time.
Things in India might be different from what you are used to back in your home (just as visiting any new country which is quite different from yours). Still, it doesn't mean such things are negative. But being prepared for what to expect and learning more about their culture could make your trip much more enjoyable and make you feel more confident and secure during your visit.
India is continuously developing at a drastic pace, which means you will meet people with whom you can resonate and with whom you cannot relate. So be patient, and acceptance is the key to enjoying this incredible country. Also, India has much more to offer than you see in movies. Being an Indian myself, I sometimes can't relate to anything they show in the movies. Try to be more open-minded.
Here are some tips that you should know before traveling to India.
Let's start with what everyone talks about a lot.
Expect Cultural Shocks
India is a country filled with many religions and beliefs. You might even experience sensory overload while visiting India. Don't give in to what might seem too much to handle. India is not a place for a quick trip. You need to take your time and slowly sink in, observe, learn, and enjoy the beautiful country. I myself learn new things when I visit a new state (yes, we have a varied culture from state to state) and learn about their culture. I am sure it will be one of the most memorable trips by the end of your journey. It will make you say, "Yeah, that was one heck of a trip!".
Know About the Languages
There are two sets of people, one who believes all Indians speak Hindi and the other who thinks it is impossible to communicate in India because Indians speak so many different languages. Both are a little true and a little not. Not everyone speaks Hindi, but it is one of the languages that most people in India know (please note the 'most').
Yes, every state has one or more of its own languages, which could be difficult for tourists. But basic English is also spoken widely. I mean you could find many people who can speak good English, especially in tourist areas. English will help you, at least in some cases, when visiting India. So not to fret, English can get you going in most areas except some rural areas.
Tip! It is common to call strangers brother or sister while addressing them based on age. I would recommend looking up these words in the regional language of the state you are planning to visit. In Hindi, you call bhaiya (brother) and didi (sister). But in my regional language, Tamil, spoken in the south, you call anna (brother) and akka (sister).
Starting a conversation with these words will surely get you more help than you are looking for.
Eat One Indian Dish at a Time
India has endless varieties of tasty, mouth-watering food. But don't go at it all at once. I know it's hard to resist the food carts and the aroma of masala you get when you cross a restaurant. Start basic and start vegetarian. Indian food is mostly spicy. The food that is not spicy for Indians could still be spicy for others who are not used to having spicy food. So it might not suit you, and your chances of ending up with the most feared "Delhi Belly" increase when visiting India.
Start slowly by testing the waters. Ask for the region's comfort food (it should be mostly vegetarian and less spicy), and then slowly start experimenting once you (by you, I mean your belly) are comfortable.
Tip! Do not over-order without knowing if you would like the food and end up wasting it. I once saw a couple who ordered too much food at a restaurant. Later, they realized it was not what they wanted and ended up wasting all the food.
Good to know! Try not to waste food. It is also considered a sin to waste food. A little here and there is fine, but wasting a lot of food is not advisable when visiting India. This might be frowned upon in some areas.
Forget About Cutlery
The next thing about food is that you might not find cutlery in some restaurants, so do not hesitate to eat with your hands (preferably using your right hand).
Tip! If you are eating Biryani, try it with your hands, it always has a special effect.
Indian cuisine offers some of the tastiest food, and it would be a pity not to experience it. It has something for everyone. A little research could help you try some of the lip-smacking food you have ever had.
Fun fact! Curd rice (an Indian version of yogurt mixed with plain rice and tempered with mustard seeds and red chilly) is one of the comfort foods in the south. I have heard from my international friends that this is quite an unexpected and interesting combination. But curd rice with roasted potatoes is one of the basic foods, so try it. (You could skip the tempering part and go with the plain one as some of them feel it spicy.)
Taste Popular Sweets
Try the local sweets that are popular in the region that you are in. Almost every region in India has a dessert that is quite famous. Try them all when visiting India. They might be loaded with calories, but they are absolutely delicious. Gulab Jamun is my all-time favorite.
Try Tasty Beverages
Filter coffee from southern India is a must-try for any coffee lover. Going back to a different coffee once you have tasted the filter coffee is very difficult.
Try all types of Chai, especially masala chai. I love ginger chai and elaichi (cardamom) chai.
An insane amount of filter coffee and chai keeps the people running in their busy lives all day and night.
Slow Down
Plan on at least staying for two weeks when visiting India. Do not have a very ambitious itinerary, as you might end up burnout. India is a huge country, and trying to tick off all the places on your bucket list in one go is not ideal. Every place is almost far away from one another. Trust me, it feels like a journey to travel to work every day, even in the same city.
Spending all your time commuting from one city to another will not give you a very memorable experience, and it will only lead to burnout. There is so much to see and do, but pick one or two regions at max, and spend at least a week exploring the area.
For example, Rajasthan alone is bigger than many European countries. You could easily spend 2 weeks here as you will always take more time to reach your destination. Catching a train with just 10 minutes of transfer time will simply not work in India.
Understand Indian Standard Time
It means more than the actual time zone. Don't be surprised if the train doesn't arrive or reach on time or your Indian friend says they are on the way when they are supposed to be there already. India works on a relative time rather than an accurate one. Your food delivery might say it will take half an hour, but it might come in just 10 minutes or take an hour or so. It takes a while to get used to it.
Pro Tip! While booking tickets with multiple transfers, please count in time for delays (which almost always happens), so you won't be shocked when your next train has departed, and you are still on your previous journey.
Just like how some things take time, some things happen very quickly, like your online deliveries or if you want to get something fixed. The locals always know someone who knows another person, so things usually get fixed swiftly.
Dress Conservatively
Sometimes being one with the locals is the best way. India has predominant summer weather except for some places in the north. But to blend in easily, long flowy skirts, maxi dresses, and anything that is modest and offers you comfort is the best way to go. You could also shop from the Indian stores directly. All the big cities have many international brands as well. But I recommend shopping locally when visiting India.
Tip! It is nice to always carry a scarf, as some religious places might want you to cover up your head.
Follow Local Rules in Religious Places
You might see stunning architecture in many sacred sites, but most have certain rules, so please follow them.
Always leave your footwear outside if a religious place explicitly asks you to do so. Just see what people before you are doing and follow them. Some big ones might even have a footwear stall where you can leave your footwear and get a token in return. You give the token back, pay a small fee, and collect the footwear back. It should cost you as little as ₹5-10.
Some might even have a small spot where you are supposed to wash your feet before entering the place.
Tip! If you do not find a place to drop your footwear, check for some shops nearby. There will always be some small shops around. You could buy something cheap like flowers for clay lamps and ask them if you can leave your footwear at their shop. This way, you need not worry about your nice shoes being stolen.
Good to know! Some sacred places don't allow the idol of the main god or goddess to be photographed, so always check if photography is permitted when visiting India.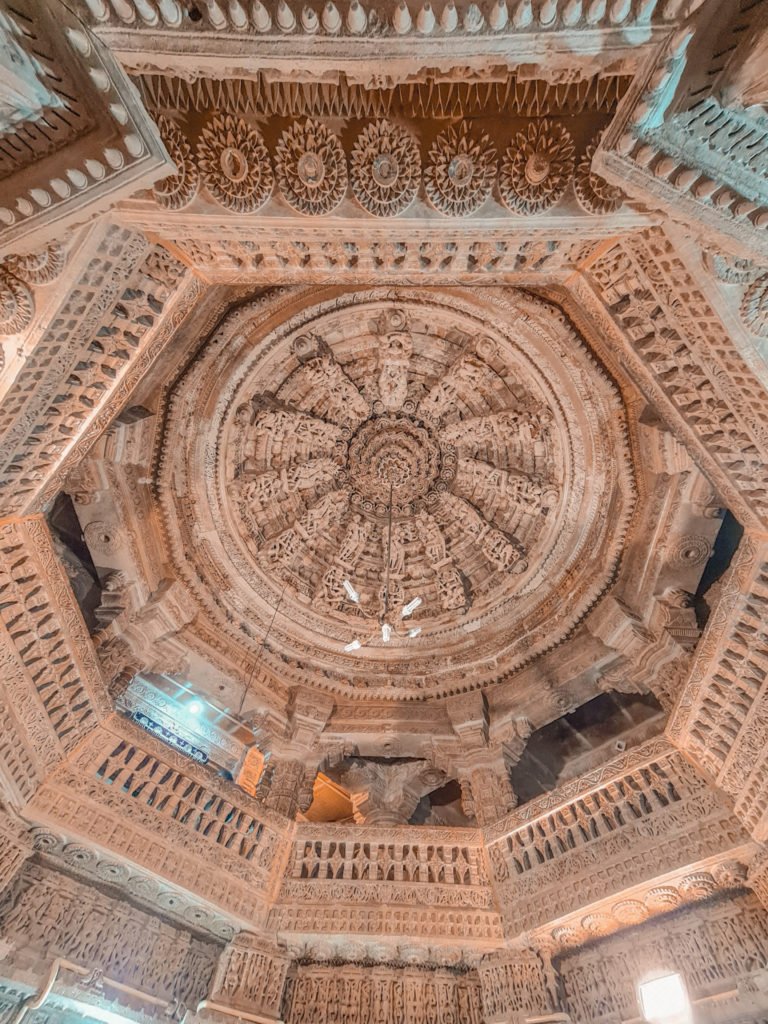 Join Small Group Tours
If planning everything seems too overwhelming, try to take small group tours from reputed travel agencies. Some of them even offer nice luxury options. But verify the authenticity of the travel company as there are many travel scams like any touristy destination.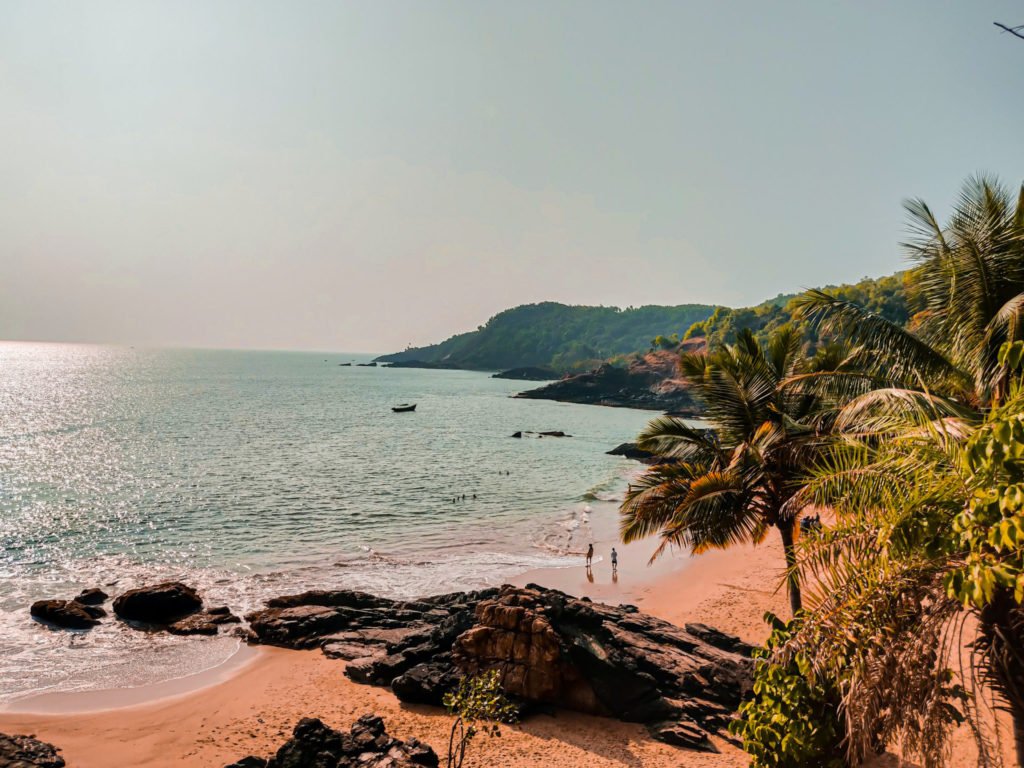 Buy a Local SIM
Having a local SIM could come in handy when visiting India. There are many affordable prepaid options. Buy some of the known providers that work seamlessly in the region. They are cheap, so do not skimp on buying a local SIM. It should be cheaper than an international pack on your actual number.
Note! If you are visiting the Andaman Islands, BSNL is the only network that works. So check before buying your local SIM.
Travel in Trains
India has good railways connectivity and is also one of the most reliable travel methods. There may be delays, but that comes with any means of transport.
Tip! Take express trains like Shatabdi, Rajdhani, and similar trains when visiting India. Do not board in general compartments or even normal sleeper classes if you are not used to it. I recommend taking the 2nd AC or higher or AC Chair Cars (CC).
The booking of train tickets is a bit tricky as the official site is not user-friendly. But you could book them online easily using many third-party sites like PayTm. (The charges a little extra, but still, it requires you to have an account with the official site, which you can create here.)
Other important sites to book your travel:
RedBus – A popular online booking website for bus tickets to long travel distances. Try to book sleeper buses which are more comfortable, and always book the one with AC. Make sure to check the rating before you choose a particular travel company.
PayTm – A digital payments website that provides booking of buses, trains, and flights.
Do Not Drive
If you are not used to driving in Indian roads, I do not recommend doing so when visiting India. It could be very chaotic and dangerous as well. You could hire a taxi instead.
Go Beyond the Main Cities
You can find most of India's beauty once you travel beyond the main cities. Let the cities just be your hub for using the flights. You will experience so much hospitality and interesting people in the countryside. You can also learn a lot about the Indian culture and history. People in the city are mostly caught up with their daily life, and life is slower in the countryside.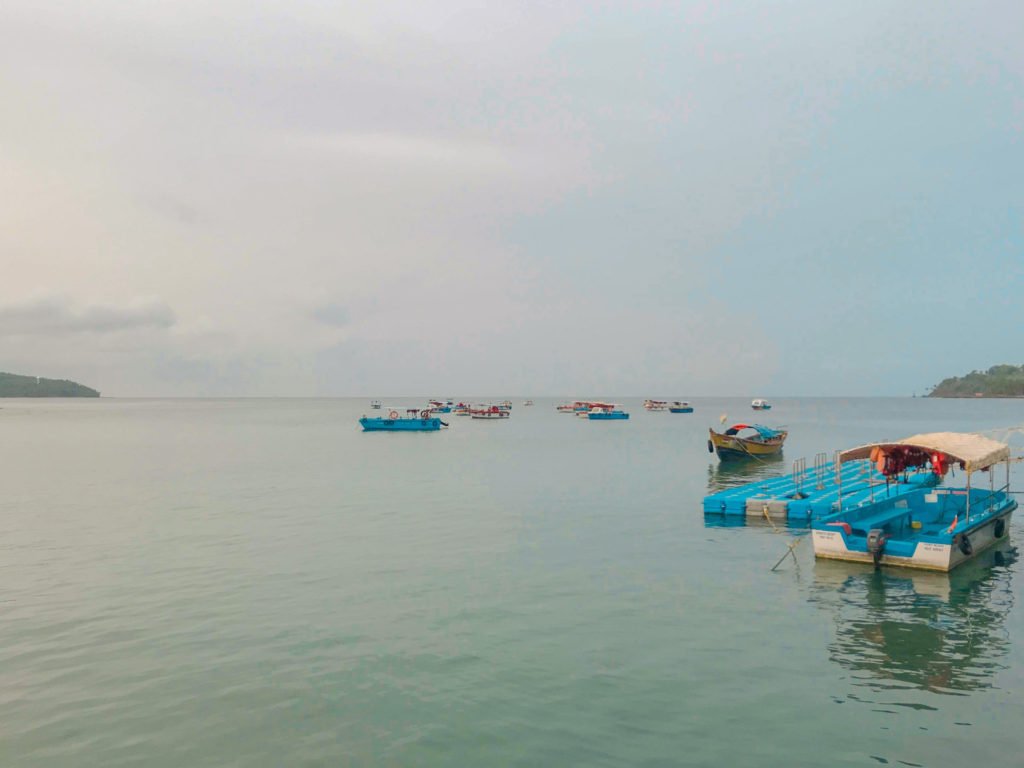 Learn to Haggle
It's a way of life, and some are better at it than others. This is an essential skill, and although it cannot be mastered, you will get better at it eventually.
In the local shops, especially those on the streets, they always quote a higher price, and you have to give a counteroffer. This negotiation goes on and on until both agree on a price. If you feel the vendor wouldn't budge, thank them and respectfully leave the store. Most likely, they will accept or throw a better offer instead of losing the customer. Initially, you might find it weird, but you will get better at it and save more money. You could watch the others doing the same and learn a few tricks.
This technique must be applied to a tuk-tuk driver as they always quote a way higher price even to the locals.
You might still pay a little more than the locals would, but you will save a lot from what you would have paid if you didn't haggle.
Beware of Travel Scams
Travel scams could be a common issue in most tourist attractions worldwide. In some places, people are always trying to sell something constantly. Do not fall into those traps when visiting India. Some places might also force you to make a certain donation, but feel free to refuse them. Compelling to offer a donation refutes the purpose, and probably it's a scam as most genuine places don't ask for one.
If an offer sounds too good to be true, you already know it is a scam. Make sure to verify a travel agency's credibility before booking. Don't trust anyone blindly, and always be aware of the environment when visiting India.
Watch Out for Pickpockets
No matter which part of the world you travel to, it is always necessary to keep an eye on your belongings and not leave it to some stranger to take care of them while you are away. Carry your passport and wallet with you always and keep them safely within your jacket pockets or some inner pocket of your bag, which you carry with you everywhere you go.
There is nothing to fear in terms of security, but being cautious is always better when visiting India. You will never feel insecure or scared, and you will also meet many good people who will readily help you, especially in the countryside.
Keep Some Cash
Although many places accept cards in India, some small shops still work on cash. Having cash for leaving tips in restaurants and other services is nice. Also, some public transport, especially buses, accept only cash.
Tip! Do not exchange money at the airport as they usually don't provide the best exchange rates. Compare prices at a few places and exchange for better rates.
Note! Many shops accept UPI payments similar to Google Pay. But if I am not wrong, you could create a UPI id only if you have an Indian bank account.
Take Travel Insurance
Always have travel insurance while you are traveling somewhere. It will come in handy, especially when you fall sick.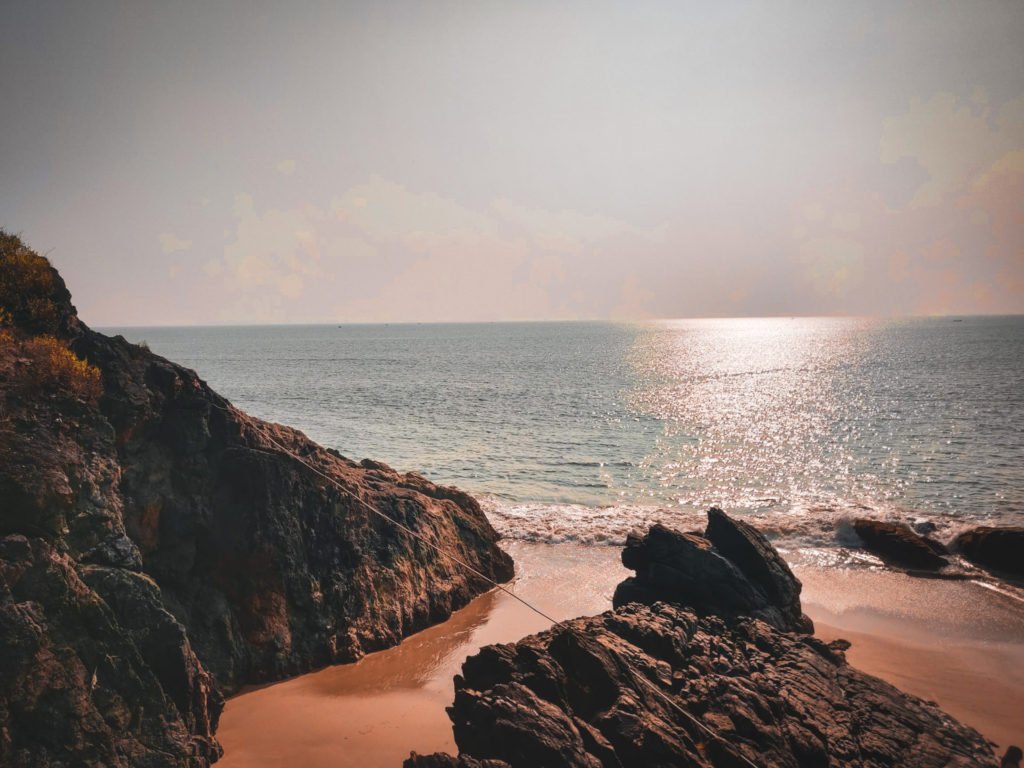 India has good medical facilities almost throughout the country except for the rural areas. So do not hesitate to visit a doctor if you fall sick. If you are unsure of the local clinics, visit a big hospital. Almost every place has a google review. You could check that out as well.
Your local pharmacy can also help you with the right medicines for common flu or gastric issues.
Pack the Essentials
These are some must-haves to carry on your trip to India. Have a great time visiting this incredible country.
List of things to pack for your trip to India:
Bring all the cotton, linen dresses, and skirts you have.
Nice colorful scarves can also look good in your photos and help you if you need to cover up for visiting a religious place.
Bring nice comfortable walking shoes and sandals.
India has different weather depending on the region you visit. Although it has warm weather, the northern part has colder weather, especially in winter. So carry along a jacket, depending on your itinerary. It is safe to carry at least a light jacket even if you are not visiting the north.
Bring your medicine kit. Have all your essential medicines packed, especially those available only in your home country. Except for rural places, you could easily find a pharmacy in India to get basic meds. Still, it's better to always carry a kit.
Bring your swimsuits if you visit Goa or other beach towns.
Cap or a hat and sunglasses are a must as the sun could be a little strong during the day throughout the year.
Mosquito-repellent creams could be a lifesaver if you visit any of the forests.
Ladies, bring on all your big colorful accessories, as many locals wear them themselves, and you will blend in. (Do not carry any valuable jewels in general to any trips.)
Carry hand sanitizer and toilet paper. Toilet paper is not a norm, and you might not find them in all the public washrooms.
Carry a mask. If not for the virus, at least it would help you from dealing with the pollution in major cities.
I know it could be a lot, but I am sure you will feel comfortable knowing all this information during your visit. Hey, if you are planning to visit Rajasthan while visiting India check out our detailed guide about Jaisalmer and our experiences at Suryagarh Jaisalmer and Manvar Desert Camp (Manvar Sevan).